OpenStack Software from Mirantis
Mirantis OpenStack is the pure-play distribution for virtual machine and bare-metal compute needs.
Download Now
Pure-Play OpenStack
Offer self-service virtual machines and bare metal servers with associated storage and networking resources to your developers by using Mirantis OpenStack. Mirantis software interoperates with best-in-class infrastructure, unlike other distributions that lock you in by limiting integration with specific components such as hypervisors, operating systems, storage, software defined networking (SDN), platform-as-a-service (PaaS), cloud management platform (CMP) and a hardware.
What's Included?
Our distribution consists of Core OpenStack services woven into a proven HA reference architecture, deployed with Fuel. We are actively engaged with all of the projects included in our software package.
Easy to Install and Operate
Mirantis OpenStack includes the Fuel lifecycle management software for automated deployment and management of OpenStack and related community projects. Manage your Day1 initial deployment and Day2 post-deployment challenges within Fuel's lifecycle management, while overseeing your day-to-day operations with StackLight, the logging, metering and alerting solution created by Mirantis.
Resilience at Scale
Mirantis provides a significantly higher level of testing than the community. All of the projects are tested together using our reference architectures to ensure that these disparate pieces of software work as a whole without bugs or security issues. The scope of our testing also explains why customers are increasingly moving away from a do-it-yourself (DIY) approach and moving to our distro.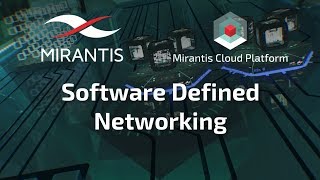 Software Defined Networking
To go along with virtual machines and bare metal servers, offer self-service virtual networks to your developers. We provide out-of-the-box support for software-defined network (SDN) frameworks such as OpenContrail and Neutron. These open-source, vendor independent, dynamic network management software projects offer functionality such as virtual routers, load balancers, and overlay networks with simple REST APIs. Additional SDN frameworks are provided through our build services.