Network Functions Virtualization Requires a Carrier-Grade Cloud
Service providers worldwide are in the process of retooling and deploying Network Functions Virtualization to increase revenue and reduce capital and operational expenses. In fact, 5G will not succeed without NFV and SDN given the tremendous agility and application versatility required. However, NFV places unique carrier-grade requirements on the underlying NFV cloud (NFVI and VIM) that service providers must fulfill in addition to general enterprise cloud requirements. MCP is the best-in-class solution to address these carrier-grade and enterprise cloud requirements.
VIEW DATASHEET
The Ideal NFV Solution for Telecom Operators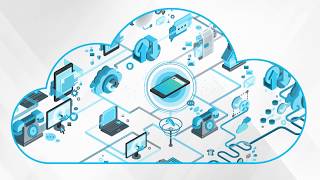 Mirantis enables telecom operators to leverage a disaggregated NFV stack that is tuned for high performance and based on open source standards and non-proprietary infrastructure hardware:
Open
100% open source
ETSI NFV compliant
OPNFV, ONAP, OSM, CNTT members
High-performance
SR-IOV, DPDK, HugePages, NUMA and CPU-pinning
Dataplane testing, characterization and optimization
NFV Features
OpenStack
OpenContrail
Ceph
All optimized for NFV
FCAPS Support
Logging
Monitoring
Alerting
DevOps Portal
Simplified Management
DriveTrain LCM software for NFVi, VIM and VNFs
CI/CD tooling provides automation
Interop Testing
Integration with MANO, VNFs and hardware
Use case specific testing (vCPE, vEPC etc.)
VIEW NFV INTEROPERABILITY SOLUTION BRIEF
Aligned with Edge Computing
The Mirantis NFV solution is closely aligned with MCP Edge – a tuned stack that enables edge computing. With the rise of high-bandwidth streaming media, AI/ML analytics, low latency AR/VR and other edge infrastructure use cases, Mirantis provides a flexible, efficient and highly automated stack based on our popular Mirantis Cloud Platform (MCP). The key emphasis of MCP Edge is on flexibility enabling users the ability to learn and iterate rapidly.
LEARN MORE
Automated VNF Validation
Mirantis provides a pipeline on top of a MCP-based VIM to automate the validation and certification of Virtual Network Functions (VNFs). VNF package images are loaded, validated and certified via the DriveTrain lifecycle management system, which utilizes Infrastructure as Code to continuously deliver VNF configurations, scripts and binary sources into production after they pass automated test suites designed to ensure system performance and reliability. The automated pipeline enables you to quickly and safely consume the latest VNF versions or implement configuration changes as needed for your network.
LEARN MORE
Commitment to Open Source
The Mirantis Network Functions Virtualization solution comprises a hardened reference platform compliant with the ETSI-NFV reference architecture built using 100% open source software. Some of the NFV-centric open source projects we participate in are OpenStack, OPNFV, ETSI NFV ISG, OpenDaylight, ONAP, Open Source MANO and Airship.
DOWNLOAD OPEN NFV VIRTUAL WORKSHOP
Use Cases
We are tracking top carrier priorities, and the Mirantis CSP Solution is engineered to address multiple use-cases, emphasizing the most-important carrier targets for enabling service innovation and driving new revenue generation.
Edge Services
vPE, vCPE, vE-CPE, vCDN — deliver high-value, software-defined services on commodity infrastructure at the customer premise and virtual service edge.
Mobile
vEPC, vIMS, vSBC, WebRTC, Gi-LAN, 5G — dynamically adapt, relocate and chain multimedia and data services to maximize efficiency and provide performance where it's needed.
Internet of Things
Retail, Healthcare, Transportation, Manufacturing, Smart Cities, Utilities — Scale to receive, process and respond to huge data and transaction volumes from mobile, wearable and dispersed smart devices.
"Mirantis was not prescriptive in their approach. They listened to us and quickly understood our needs. Their experts are extremely responsive and solution oriented, and their executives have a strong vision of how OpenStack can evolve with changing market needs. We're very happy with our strong Mirantis partnership."
Gurdeep Singh, Product Development, Cloud Computing and Managed Security Services, Tata Communications
View case study
"Mirantis has the most OpenStack expertise and opens integrations to a vast number of software and hardware vendors, which opens the door for us to a wider choice of servers, storage, and other components that works to our advantage."
Saleh Mosaibah, VP Cloud Services, Saudi Telecom Company
View case study
"Mirantis was selected for its technology, innovation and leadership in the OpenStack community and its ability to work with different vendors, engineers and operations teams to deliver OpenStack-based VIM. An open and multi-vendor cloud infrastructure is key for delivering better, faster and smarter services to our customers."
David Amzallag, Head of Network Virtualization, SDN and NFV, Vodafone Group
Read Press Release